Hesabatlar
Neogene Stratigraphy and Sedimentology of Eastern Azerbaijan and the South Caspian Basin
The executive companies: Geology Institute, BP and STATOIL ALLIANCE
The year of publication: May 1994
Code: EXT 67815
Volumes: total 2. Volumes with appendixes in same amount: 1

EXECUTIVE SUMMARY



This report presents the results of a joint study between the Geology Institute of the Azerbaijan Academy of Sciences (GIA) and the BP and Statoil Alliance.
The aim of the study was to develop a better understanding of the stratigraphy and sedimentology of the Neogene succession (Diatom Suite - Baku Beds) of eastern Azerbaijan and the South Caspian Basin. This succession is not only of great academic interest, but it also includes the Productive Series which contains the reservoirs for 99% of the hydrocarbon reserves of Azerbaijan. The Diatom Suite is considered by some to a potential source rock for these hydrocarbons, as mudstone interbeds within the Productive Series.
Our joint studies have concentrated on developing our knowledge of the biostratigraphy and palaeoenvironments through the study of microfossils, and of depositional setting and reservoir quality through petrography and sedimentary facies analysis.
The aims of the project have been achieved by studying outcrop sections on the Apsheron Peninsula and supplementing this information with subsurface data provided by the GIA. The outcrop sections were logged in detail and sampled extensively. These samples, together with subsurface materials, were analysed petrographically and biostratigraphically as appropriate. Analyses were carried out jointly by the GIA and the BP and Statoil Alliance.
Biostratigraphically, there is now a better understanding of the biozonation of the succession using a variety of microfossil groups and macrofossils. Palynology and nannopalaeontology have been applied to the Neogene sediments of Azerbaijan for almost the first time, and have given encouraging results, at least in terms of a broad zonation. Micropalaeontological analysis have also provided new, precise, data concerning the palaeoenvironments of the sediments studied.
The sedimentological studies carried out have led to the development of a new, detailed, depositional model for the studied succession, especially the Productive Series. This model, together with the extensive petrographic datasets studied in the course of this project, have enabled a predictive model for reservoir quality and reservoir distribution to be built. This will have significant impact on future hydrocarbon exploration within Azerbaijan and South Caspian Basin.
CONTENTS

(i) Executive summary
(ii) Contents List

1. INTRODUCTION

1.1 Aims and Scope of the Study
1.2 Database
1.3 Report Organisation, Roles and Responsibilities
2. REGIONAL OVERVIEW

2.1 Previous Work
2.2 Tectonic Setting
2.3 Lithostratigraphy/Chronostratigraphy Overview
2.4 Biostratigraphy Overview
2.5 Depositional History Overview
3. BIOSTRATIGRAPHY

3.1 Introduction
3.2 Diatom Suite
3.3 Pontian Beds
3.4 Productive Series
3.5 Akchagyl Beds
3.6 Apsheron Beds
3.7 Baku Beds
4. SEDIMENTOLOGY & RESERVOIR QUALITY
4.1 Sedimentology of the Neogene Succession Excluding the Productive Series
4.2 Productive Series Sedimentology in Outcrop
4.3 Productive Series Sedimentology in Subsurface
4.4 Controls on Reservoir Quality
5. CONCLUSIONS

6. REFERENCES (Selected Bibliography)

APPENDIX 1: Atlas of Key Fossils

APPENDIX 2: Biostratigraphic Distribution Charts

APPENDIX 3: Outcrop Sedimentology Summaries

APPENDIX 4: Outcrop Petrographic Data

APPENDIX 5: Subsurface Petrographic Data
Açıq quyuların karotaj məlumatlarından klaster analizindən istifadə etməklə Cənubi Xəzərdə süxur növlərinin müəyyən edilməsi
2011, CD (rus dilində)
Əlavə məlumat üçün institutun rəhbərliyi ilə əlaqə saxlamağınız xahiş olunur
Exaluation of the biostratigraphic data
2013, GIA - Statoil joint study, CD (ingilis dilində)
Əlavə məlumat üçün institutun rəhbərliyi ilə əlaqə saxlamağınız xahiş olunur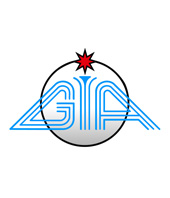 ACG produced Water Isotope Chemistry Study and Mud Volcano screening study consultancy. Part 1: ACG produced Water Isotope Chemistry Study
2014, GIA – BP joint study (ingilis dilində)
Əlavə məlumat üçün institutun rəhbərliyi ilə əlaqə saxlamağınız xahiş olunur